Faith Formation
Sundays, 10:30 am
After worship each Sunday, a variety of educational programming is offered. Some weeks will include a time of discussion and reflection; others will include ministry presentations or outreach opportunities. Once a month we will also hold our cross-generational program "Live Christ".

Join us each month as we explore our faith and live out the love of Christ. We will learn and share together as disciples of all ages through story, song, art, and more!

Music Ministry
A mixed choir sings about 3 Sundays a month except during summer. They also sing at special services such as Christmas Eve. The choir is directed by David Eggers and typically accompanied by piano and occasionally some percussion instruments. The bell choir plays one Sunday per month except during summer. Solos and special musical offerings are also a regular part of our worships services.
Judy Holmes and Joyce Wolf coordinate the group and members volunteer to organize events from a list of events with largest number of votes at the January planning session. Events are usually scheduled the morning of the 3rd Wednesday of the month. Cost varies by event.
Bible Study
Tuesdays10:00am and 7:00pm
Pastor Melissa leads bible studies on Tuesdays. To join either session by computer or mobile device, click here. To call in on your phone, dial 312-626-6799. The meeting ID is 311 479 548. The password is 63033.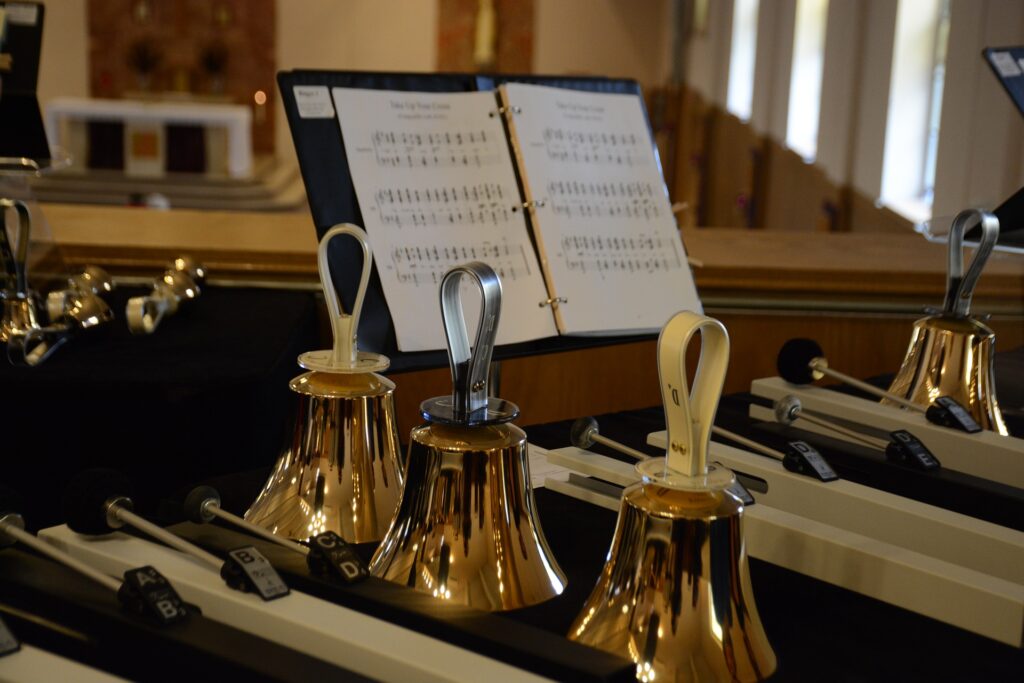 50+ Social Group

The Mission of Living Christ Fifty Plus is to enhance the dignity of older adults, who are dedicated to our Lord and church, by sponsoring and coordinating programs which intellectually, culturally, and socially maintain and continue to develop the holistic quality of life. Outings are scheduled and planned by members of the group which usually include a visit to an interesting local organization followed by lunch at a business close by. A schedule of organizers is listed below:
Jan – Planning session at the church
Feb -Valentines Day Party
Mar – St. Louis Kaplan Feldman Holocast Museum
Apr – Bellefontaine Cemetery
May -Fairmount Race Track
Jun – Picnic
Sep – Butterfly House
Oct – Jewel House
Nov – History Museum
Dec – Christmas Luncheon
For additional information about any of these ministries, contact the ministry coordinator/leader or complete a contact form.